清明时节,大家忙着扫墓,我想我也该扫扫这里...



First "official" overseas trip with the family, not counting Malaysia. We picked HK for obvious reasons: familiarity with food, language and culture. Bro and I were there before but Mum and dad have always been looking forward to a HK trip.

Planning and logistics for the trip have been relatively easy to manage, but I just thought that the air tickets were rather over-priced. We bought the tickets from Cathay through Misa Travel in Jan for around $540/pax, but SIA suddenly launched an offer for $348 in end March ._. I mean it's too short notice anyway if we waited till March to get tickets, but still... Anyway, itinerary was pretty standard with the tourist hotspots and we also included a day trip to Macau, something for me to look forward to since I haven't been there. 葡式蛋塔我来了!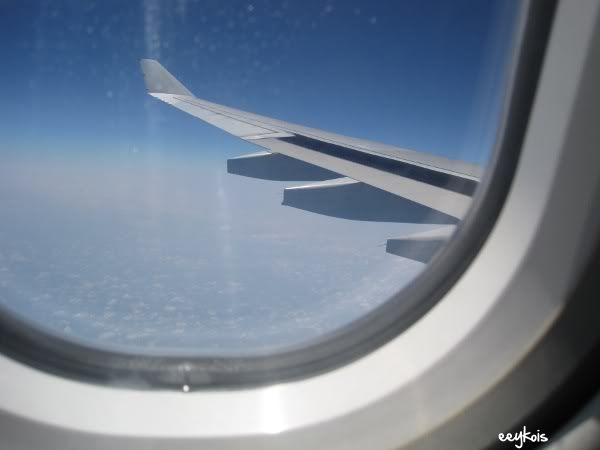 I don't really fancy day flights because it gets too bright to watch movies or sleep on the plane. But I got to admit the sky and the clouds were really quite pretty (minus the obviously not very clean window pane). The flight was relatively empty and would have been quiet if not for this family with their 2 kids. Oh well. We touched down at slightly after 2pm and cabbed to Cityview Hotel. The room was decent but we were given smoking rooms despite requesting for non-smoking ones. The room stank quite bad D: Puttered around and finally set off for the ferry terminal to collect our ferry tickets to Macau.




Originally the (or rather, my) plan was to collect the tickets and shop around in Harbour City before heading to 星光大道. But shopping wasn't really the best thing to do when everyone's tired after the rush on the first day and Harbour City was simply huge. Didn't get anything there and I must mention that the AB shop was especially disappointing. Ended up nuaing in Starbucks haha. Mum and Dad had this almond flavoured soy milk which tasted rather nice. Too bad I didn't get a chance to drink it again hurhur.

We were in time to see The Symphony of Lights (aka random laser show) but it was really.. random and we got bored after like, 3 minutes? It started drizzling slightly and we had to squeeze through the throngs of people to get to 星光大道.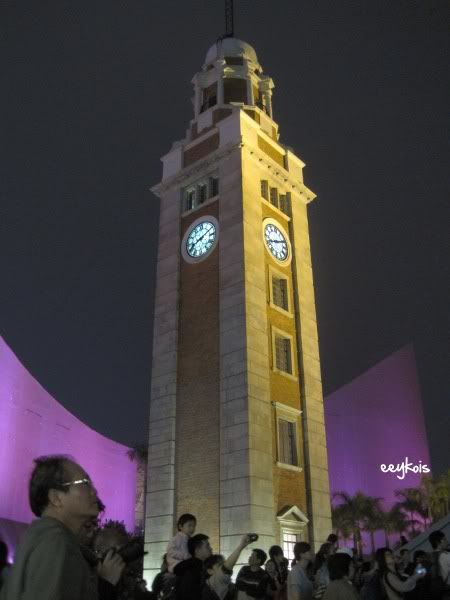 And the highlight of the day: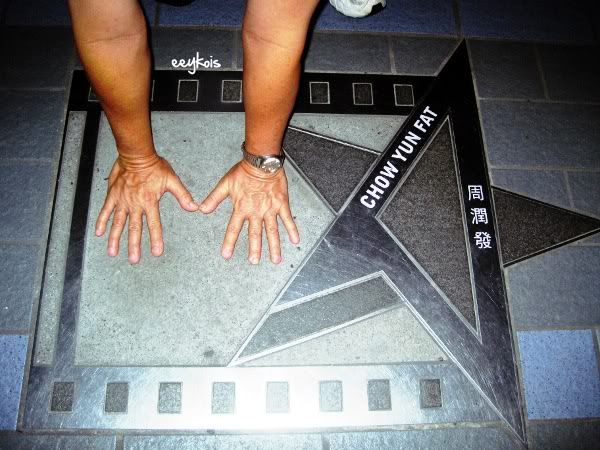 Was really tired after all the walking (and I must say I was a bit alarmed because that was only the first day plus we were supposed to head for Lantau Island the next morning.. imagine the steps leading up to the 大佛...) so anyway we flagged down a cab at TST. (The mentions of cabs will be rather frequent in this trip, thus the title of 懒人行 lol) As usual, spent quite some time tossing around before falling asleep though I was tired. Guess it's always the same for the first night on overseas trips.

Breakfast next morning was at 好彩海鲜酒家 and it's this rather old-style chinese restaurant where most patrons are elderly having their 早茶 and chit chatting away. I guess it's a habit for them to have dimsum for breakfast and chat over tea till 11am and proceed for lunch next hahaha.

I must add that the 奶皇包 didn't taste that fantastic on first bite but it grew on me pretty fast. Yums!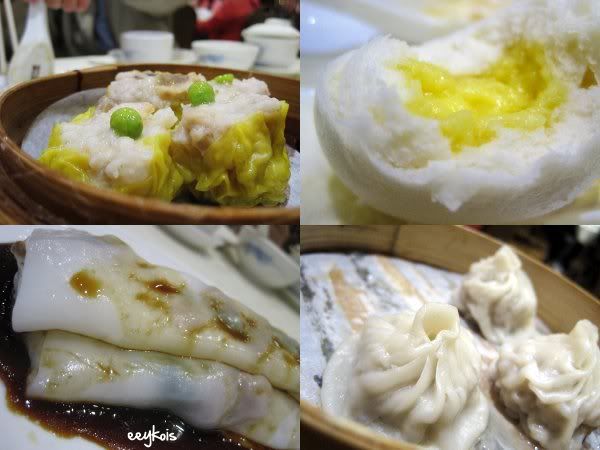 Made our way to Lantau Island and the weather started to get pretty bad.. It was windy and all cloudy and gloomy ;_; Not the best weather to go see the 大佛 but it wasn't exactly the correct weather for any other activity on our itinerary as well. Decided to take the crystal cabin for our cable car but the queue was horrifically long, even longer than that for the normal cabin -_- And anyway there wasn't much to see because of the weather.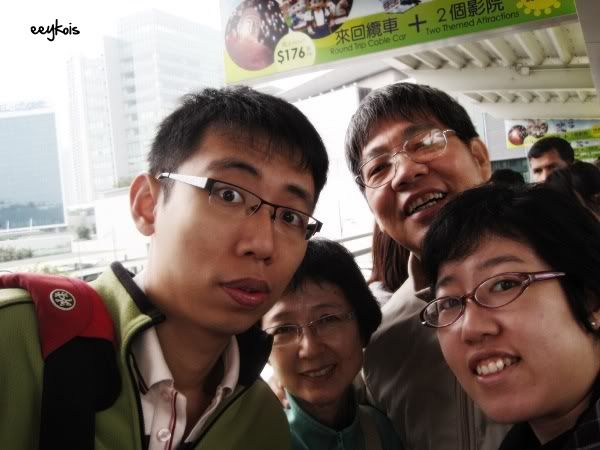 Foggy weather = Bad. Can't even see the 大佛's face and ended up not taking photos at all. Ugh.




Had lunch at this 斋堂 located at the foot of the stairs to the 大佛. There's this small eatery selling vegetarian food stuff including beehoon, springroll/wanton, and a huge variety of kuehs and puddings. Top it off with a cup of hot 豆浆 and we were good to go again. Except that the weather was still bad and it became super foggy, machiam like playing Silent Hill. Visibility must have been <50m.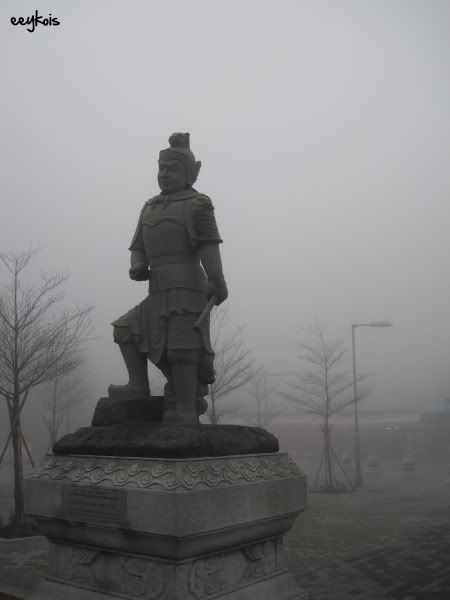 Went to Citygate outlets after that and ended up too nua again. Age is really catching up if exhaustion > will to shop hahaha. Mum shopped for some fruits in the supermarket at B1 of Citygate (durians spotted there as well haha) and we took the train back before we got caught up in the peak hour crowd. No seats, unfortunately... (And we decided that it would be too expensive to cab back since it would almost be the same as cabbing from the airport ._. That'll take around $40 odd.)

Dinner was at a small eatery near our hotel. The serving was huge. Even Dad complained lol.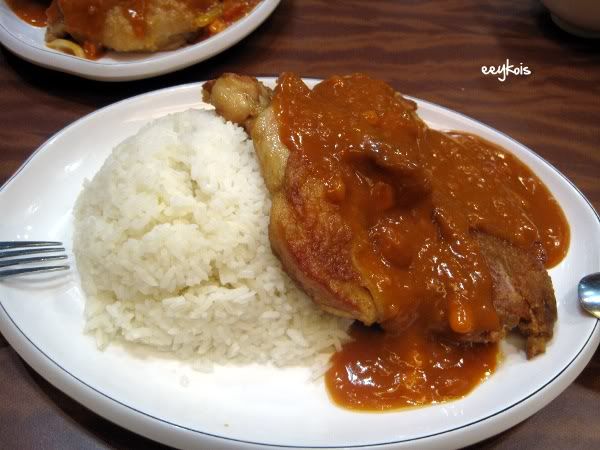 We walked over to 女人街 after that and I saw this store selling a cap that said "低调 不要激动 buyao尖叫" LOL almost wanted to buy it but had no use for it. Anyway the store owner saw me lol-ing so too bad I couldn't secretly take a photo. Managed to buy a tote with the atlas print (I remember seeing it in Korea as well..?) and since it's sold in 女人街 I assume it's copying from some brand though I don't know what brand. Failed at bargaining zzz but I still like the bag so who cares haha. Serving well as my bag for work, will post a photo if I remember.

And that completes Day 2 of our trip. (And this entry took over 2 hours ._. let's see how long I take to complete blogging about the whole trip. Not forgetting my Korea/HK trip last year + SS3 in Jan 11)